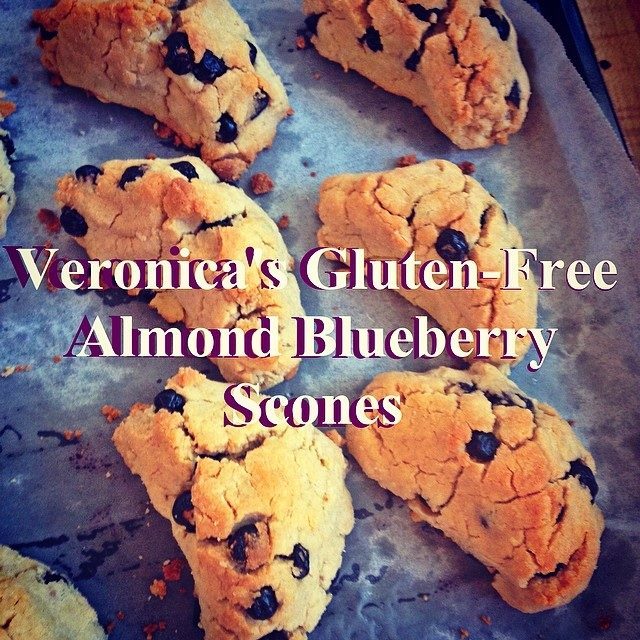 I've been wanting to make some scones for my 6 year old. I much prefer to make them at home since I have complete control of what goes in them. I came across a few recipes online but some of them suggested using ingredients that aren't that healthy. So, I made my own version and called it "Veronica's Gluten-Free Almond Blueberry Scones. So here is my recipe:
Ingredients:
2 cups brown rice flour
1 tbsp baking powder
1/2 tsp finely ground sea salt
1/3 cup coconut oil
1/3 cup pure maple syrup (grade B)
2 tsp almond extract
1/4 cup hot water
1/2 cup fresh blueberries
Preheat oven at 350 degrees. Mix all dry ingredients together. add hot water, almond extract and coconut oil and mix well with a wooden spoon. Fold in blueberries, then form dough into shape shown (or you can also make them round). Place on parchment paper on a cookie sheet and bake for 15 to 20 minutes. Don't bake too long or they will come out too crunchy. Allow them to cool off, serve and enjoy. I made 8 small scones. I'm not vegan, however these are vegan friendly. These came out SO good! I used wholesome, healthy ingredients and the best part is that they are gluten-free.