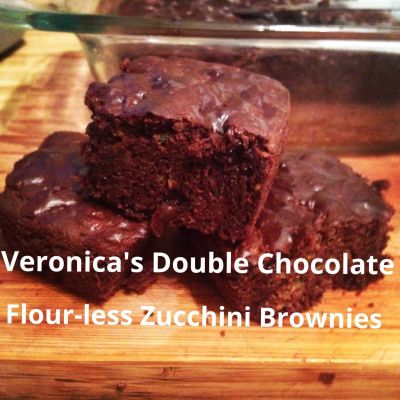 As a child, I remember my mom baking the most delicious brownies for me. I loved how our home would fill up with that chocolatey smell as the brownies would bake in the oven. One of my biggest concerns as a mom, is to make foods that have some nutrition value to them. I am fortunate that my 6 year old eats most veggies, but I know of a lot of moms out there who have an issue with their kids including more greens in their diets. I saw one of my friends posting about how she had made zucchini brownies for her family. So I decided to take it a step further and  make mine gluten-free. I called them "Veronica's Double Chocolate Flour-less Zucchini Brownies". My version is low in sugar. High in chocolate taste. It also contains a healthy amount of fats. Here is the recipe:
VERONICA'S DOUBLE CHOCOLATE, FLOUR-LESS ZUCCHINI BROWNIES
Ingredients
1 cup almond butter
1 1/2 cup grated zucchini
1/4 cup pure maple syrup
1 egg
1 tsp vanilla
1 tsp baking soda
i tsp cinnamon
1/3  cup pure cacao (or unsweetened cocoa)
1/4 cup dark chocolate chunks or chips
METHOD
STEP 1
Preheat oven to 350.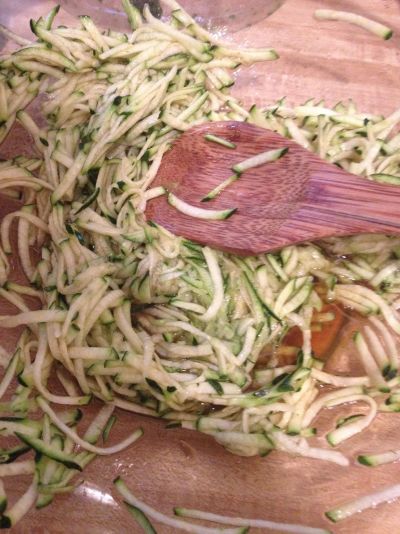 STEP 2
Combine all ingredients together in a large bowl.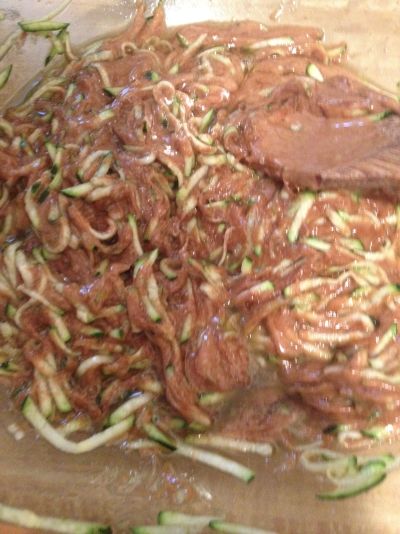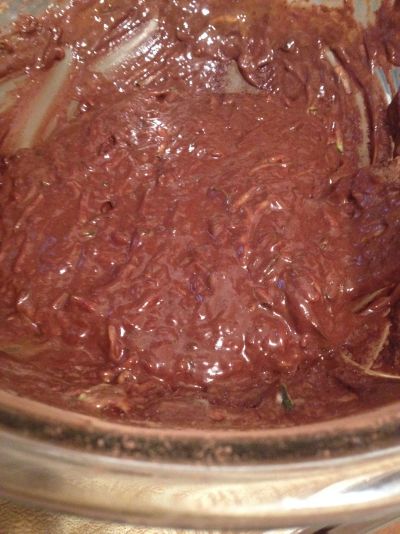 STEP 3
Pour into a greased 9×9 Pyrex.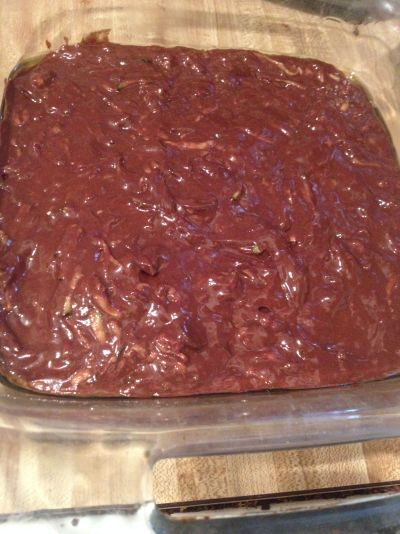 STEP 4
Bake for about 25 minutes or until a toothpick comes out clean.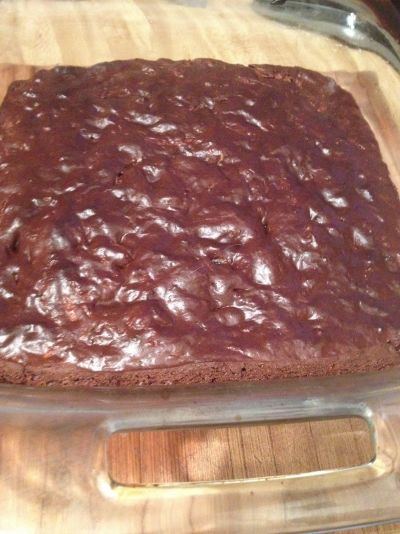 Notes: To make this recipe vegan, you can use Chia seeds: In a small bowl, mix 1 tbsp chia seeds and 3 tbsp water. Allow to sit for 15 minutes before using. '
I would LOVE to hear what you think of this recipe. Or to get a copy of my next book, please enter your information below: