I created this Coconut Chia Seed Creme Brulee with the thought: "wouldn't it be great if dessert had some nutritional value in it?" Chia seeds are very nutritious. They are high in Omega 3's. They aid in weight loss. They provide hydration. And according to studies, chia seeds help control blood sugars which is beneficial to diabetics. They also help you feel full faster. Click here to read the benefits of chia seeds.
My 6 year old LOVED this recipe. Although I don't make it often, I know that whenever she wants a treat, this will be a much better option for her.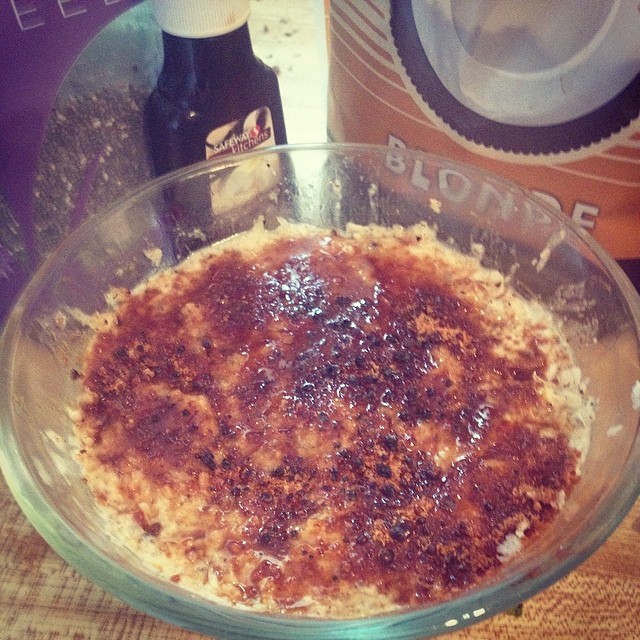 Ingredients:

2 tbsp chia seeds
1 cup raw cashews soaked in water for 1 hour (discard water)
2 tsp vanilla extract
1 tbsp coconut oil
2 tbsp unsweetened shredded coconut
1 can coconut milk
4 tsp coconut sugar (separate 2 tsp for the top)
Blend cashews, chia seeds, coconut milk, vanilla together until smooth. Add sugar and blend a bit longer. Add shredded coconut and mix for 20 seconds. Serve in 4 small glass bowls. Sprinkle just a tiny bit of coconut sugar on top of each bowl and use a torch to caramelize the coconut sugar. Refrigerate for 1 hour. This coconut chia seed creme brulee is delicious!
You do not need to bake or cook this dessert.